INTERIOR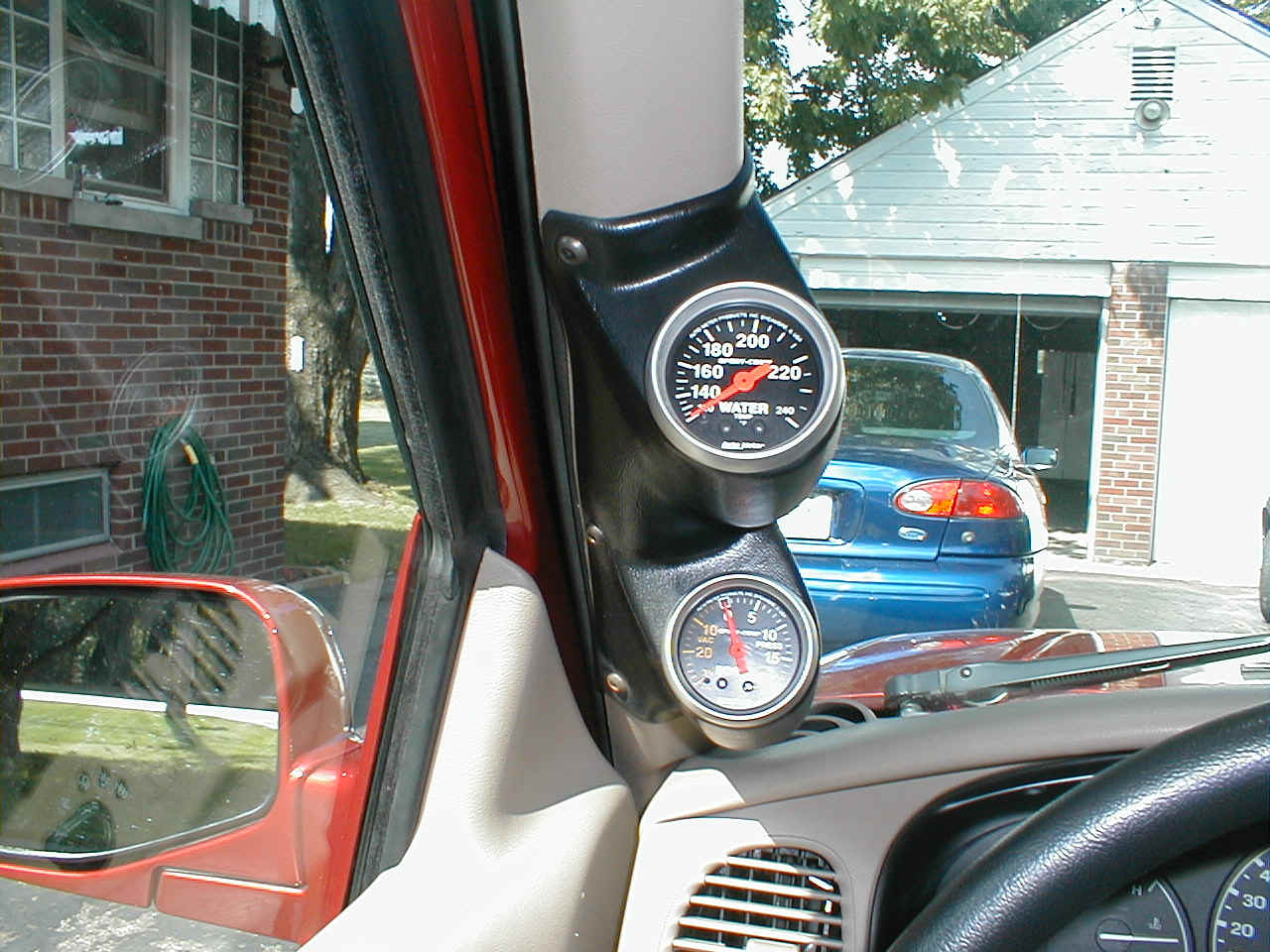 A-pillar mounted gauge pod houses 0-240 coolant temperature and boost gauges.
Unfortunately, there is no A-pillar pod made specifically for the Ranger, so we used
one intended for a 1998 Ch*vr*let C/K pickup and modified it to fit the Ranger.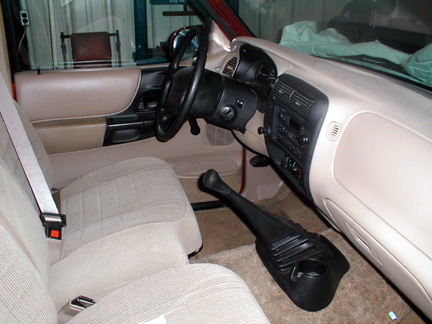 Shifter made from 4340 chromoly tube, threaded to accept Tremec mid-shift kit
mechanism and leather Cobra knob. Original boot and console retained.
---
This page accessed
times

Page designed by Harwood Performance Engineering
Cleveland, OH
Last Updated: February 23, 2004

All images and diagrams, unless otherwise noted

, are
copyright (c) Harwood Performance Engineering, 1999, 2000

HARWOOD PERFORMANCE ENGINEERING IS NOT ASSOCIATED WITH
HARWOOD INDUSTRIES (manufacturer of fiberglass hoods, fuel cells, etc.)